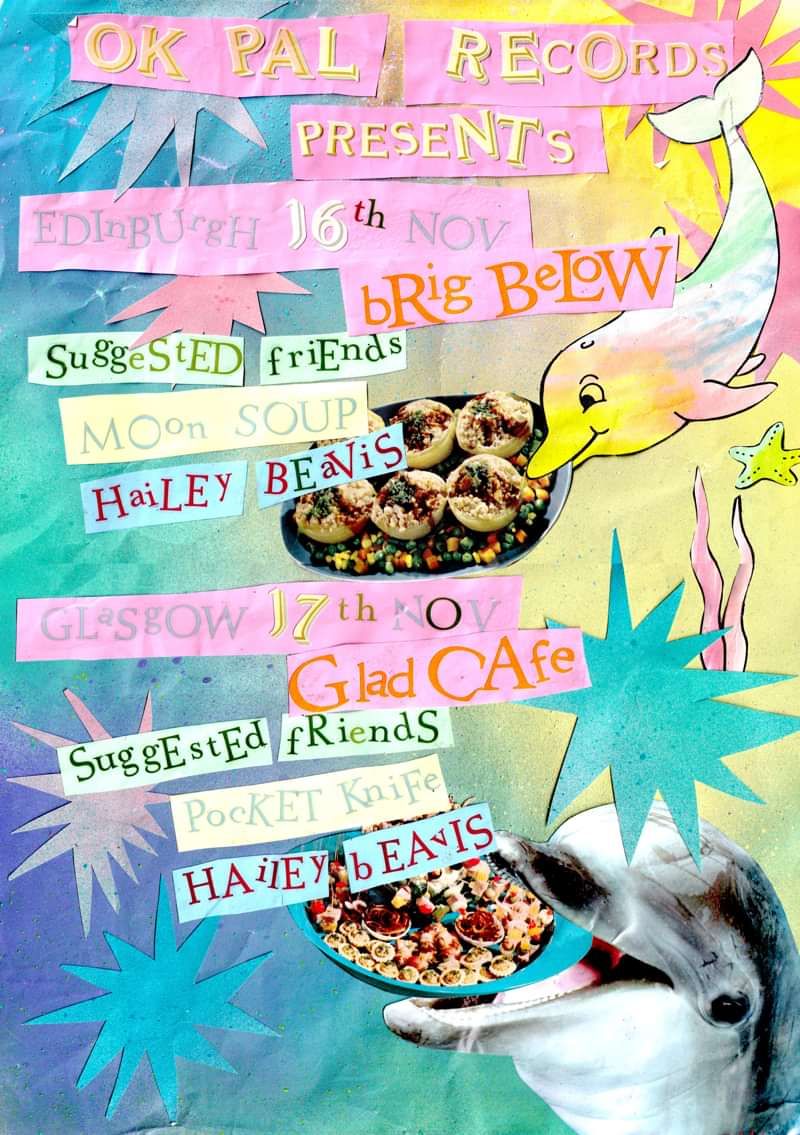 those eyes presents:
Suggested Friends, Pocket Knife, Hailey Beavis
Suggested Friends + Pocket Knife + Hailey Beavis
7
Entry Requirements: 18 and over
Those Eyes and OK PAL Records Present... Suggested Friends with Pocket Knife and Hailey Beavis!
Suggested Friends are an indie rock quartet with a firm grounding in queer identity, fusing DIY punk roots with the interweaving guitars of 90s indie and a sometimes tongue-in-cheek take on the performative masculinity of 80s rock. There's a tenderness to their songwriting, with lyrics reflecting on cultural malaise, recovery and the banal absurdity of everyday life. Personal politics can come with an incisively dry sense of humour too.
The band formed in late 2015 following a chance meeting at a gig between Christabel (drums) and Faith (guitar and vocals). They were soon joined by Jack on guitar, who had met Faith through an activist group in London. Mammoth Penguins' Emma Kupa is the most recent addition on bass, having worked with Faith on a number of projects over the years.
Since forming, Suggested Friends have toured consistently and appeared at a number of festivals, including Athens Popfest, DIY Popfest, Indietracks, and End Of The Road, for which they were a Band Competition winner in 2018.
Fusing the sounds of their DIY punk origins with soft-rock and power pop, their second album weaves together lush guitar textures and rich vocal harmonies to create melodic songs that are both tender and indignant. Fans of UK DIY stalwarts like Martha, Personal Best and Fightmilk will find the same politicised and honest energy, but there is also an introspective edge that will please indie and folk fans of Palehound, The Weather Station and Hiss Golden Messenger
Line Up
Glasgow based synth-pop duo making songs to dance limply to.